Hi! I am Arno, UX Strategist from Rotterdam. I help organisations connect with their audiences by optimizing digital touchpoints.
Via collaboratively research, work-shops & prototypes we reduce clicks and establish smiles.
I m currently work with ASML
Full Projects Overview here.
Visual Design Portfolio here.

Data Driven Mobility Dashboard for Gemeente Eindhoven
A Digital Twin
for Gasunie
UX Prototyping (2021)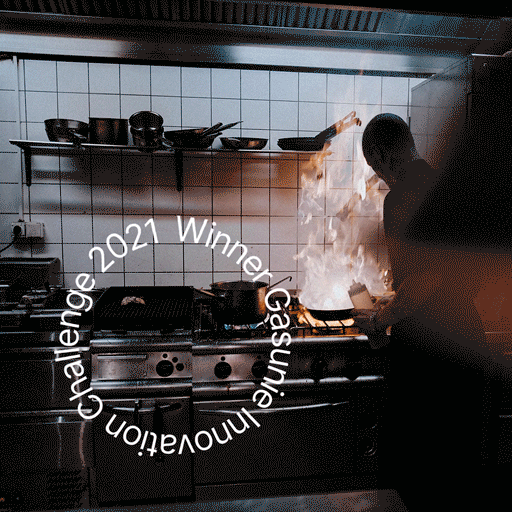 In 2021 Mustafa Akpolat and I helped Gasunie envision the possibilities of a digital twin of their dutch gas network. The prototype we developed bundles sensory data from Gasunie's network with data sources within their IT landscape. By so, it enables data driven decision making regarding daily operations, predictive maintenance to futuristic implementation of the network (hydrogen, industrial heat, etc.). Winner Gasunie Innovation Challenge 2021.
_____
The city of Eindhoven has many different data sources on which to base its urban mobility policy. With the increase of E-mobility players, the available data increases daily. In order to map out the overview and reliability of the sources and to be able to implement solid data-driven government policy, Mustafa Akpolat and I were asked to organize a series of Design Thinking workshops in which the two municipal departments 'Mobility' and 'Geo & Data' work together on the realization of the Mobility Dashboard.
At the end of the project, we delivered an optimized dashboard prototype that will be realized within the municipality. But above all, the two departments learn to work together on digital information products.
Design Thinking Workshops & App Prototyping (2020)
_____
Social Intranet for
GLS Logistics
UX Design (2020)
UX Design of GLS Intranet for Finance, Administra-
tion, Freight OPS, HR, IT, Customer Service and more.
Functions as a centralized single-source-of-truth
from business policies, documentation, reports, etc to
a user centered information dashboard for all employ-
ees & departments.
_____
Private Jet Booking
App for Global Jet
Luxembourg
Design Lead (2019)
In 2019 I was asked to lead a UX design project for GlobalJet. This company provides the worldwide management of more than 60 private jets, relieving jet owners of maintenance, certification, logistics, chartering, etc. In order to meet the wishes of their younger customers, I was asked to develop a prototype of a booking app in a two-week project with which customers can book their flights themselves.

I conducted a series of workshops at the Luxembourg headquarters with GlobalJet's board and department heads to gain insight into internal consensus on how the app works. After 5 intensive days, the user flows and prototypes were agreed on Friday evening. In de 2nd week we worked on the development of the high-fidelity prototype, which could be tested by departments and customers for user feedback.
_____
Redesign Digital Landscape for Dordrechts Museum
Visual UI Design (2015)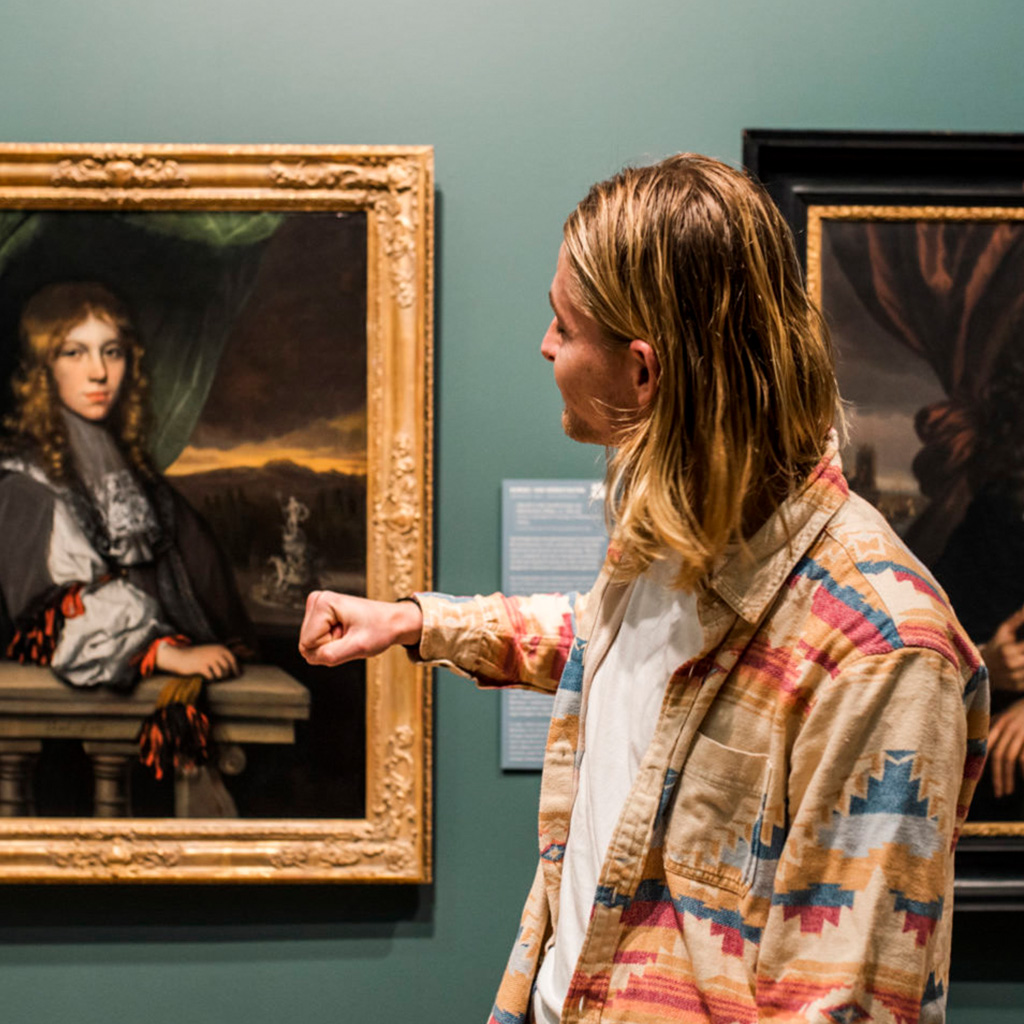 UX Strategy & Mobile App Design for Gemeente Gouda
Due to a organisational merger of the Dordrechts Museum with Huis Van Gijn and the Regional Archieve of Dordecht, Hoppinger was asked to propose a pitch on how to merge the online visability of the organisations. We proposed to develop a unified web builder by which the individual institutions can tell their unique stories withour losing their shared roots.

Additionaly, we proposed to setup a 4rd institution we called Het Verborgen Museum; an online platform for the institutions to collaborate on art and historic stories that overarch the individual institutions. Pitch Won!
_____
To celebrate the 750th birthday of the city of Gouda, I was invited by Brand Urban Agency to develop the online strategy and UX design for the app Goudse Geheimen (Gouda's Secrets).

With this app the citizens of Gouda can contribute hidden stories related to the cities locations and share them with other citizens and the Gouda's visitors. Geo location ensures the app users to be notified as they enter a locations hidden story and discover the cities rich history.

UX Strategy & Design (2018)
_____
Farmers Dashboard for Kverneland / Kubota
In the spring of 2021 i was asked to help Kverneland Kubota prototype an application that helps farmers optimizing their productivity in a cost effective and sustainable manner. Kverneland Kubota is a Norwegian Japanse manufacturer of agricultural machinery looking for innovative ways to service their clientele.

Together with the clients team we developed a dashboard prototype that combines machinery sensor data with gps (exact machinery location), satellite information (moisture detection, insect infestations, plant health, etc.) & weather data to accurately seed, spray and spread without any overlap.

Prototyping (2021)
_____
E-Commerce
Platform for
Gibson Europe
To better help users find their ideal guitar in the wide
and deep offering, Gibson Europe asked me to
develop new user flows and landing pages for their
European e-commerce platform. Many potential
customers visited the Gibson website, but switched
to another platform to actually buys their products.
I have designed a content block system that enables
Gibson to tell the unique story per product and to
take visitors into the rich history of the brand and its
products. By applying Cialdini principles (the nice ones
😉 ) to the user flows and the page layouts, we see an
increase in conversion.

I have also enriched the existing Gibson corporate
identity with typographic and visual elements,
bringing Gibson's brand identity back to the center of
time. Some of these elements have been taken over
in Gibson's US webshop.

UX Strategy & Design (2018)
_____
Platform Redesign for Adesa / KAR
USA
Design Lead (2019 - 2021)
KAR services car brands active in the US market, by offering solutions of remarket their ex-lease car fleets. To prepare their platforms to hit the EU market, KAR asked me to redesign their applications UX. By organising a series of workshops with stakeholders, we collaboratively improved existing users flows from multiple user perspectives. To validate our assumptions we tested and improved our prototypes.

This led to the design of 7 applications to service managers, clients and business partners of KAR Adesa, ranging from AI vehicle damage inspectors, shipping marketplaces to geo-fenced auction lots and automate the vehicle bidding processes.
_____
Mobile Acquisition
App for Friesland
Campina
UX Design (2015)
To help Friesland Campina sales department calcu-
late the benefits of using its products by possible
clients, I designed a tablet app that enables Sales
to make offline calculations at the premisses of the
client. By entering current and expected coffee and
chocolate product usage in the future, the app calcu-
lates ideal machinery/product configurations.
_____
Services
UX Research (Qualitative)
Stakeholder Interviews
Design Thinking Workshops
Brand Sprints
Business & Competive Analysis
Concept Development
Prototyping
Interaction Design
Visual UI Design
Deliverables
UX & Product Roadmaps
Usability- & Testing Reports
User Personas
Customer Journey Maps
Information Architecture
User Flows
Low- & High Fidelity Prototypes
Interactive Wireframes
Visual Mock-ups
Design Systems & Style Guides